NATURE RESEARCH COLLECTION
We have expanded our signature use of environmentally friendly wood,
continuing the tradition of balancing style and performance.
Short answer: we love balanceboarding. We make boards, accessories and things of the highest quality. We test them and balance life with them. We check them carefully. We push them to the limit. We think how to make them better. As our products evolve, so does our experience. This symbiosis contributes to the development of the balanceboarding culture.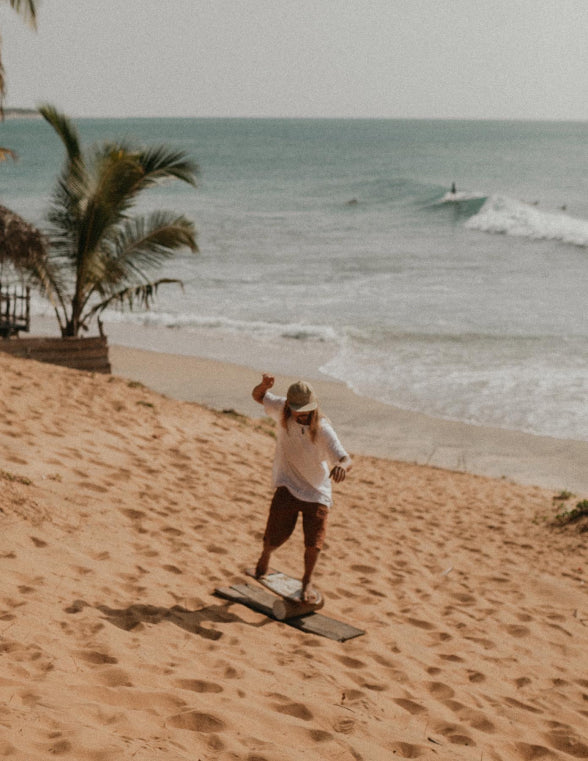 WHO WE ARE
We started making our own versions of balance boards for fun in the off-season. Riding across the continent with a balance board added adventure and adrenaline to a moment that was not usually exciting. The pleasure of traveling with a board was so great that the balance board became a destination.

We started looking for corners for photos and hills for cool stunts. Our view of the world has changed forever. We have come to see our environment as an endless playground full of possibilities.

Our boards began as a tool, but became a source of expression and joy, a way of exploring the world.
Read more
CLOTHING COLLECTION
Our commitment to sustainability and the environment has always been our first thought when sourcing the raw materials that will ultimately end up in our customers' hands, on their bodies and under their feet. Made with love for Polaratec®